How To Eat Healthy With A Busy Schedule
Hi I'm Arlene and here's a little about me:
Back story: I was told how happy I was going to be once I had a child …that a love for a child was a unlike any other. What they didn't tell me was how incredibly difficult it was going to be and how it was going to feel. In addition to the happiness and joy there was also loneliness and depression.
Motherhood does have its highlights, and I love my children, but I also wish I was better prepared for it. I was prepared and had all the items I needed for my baby but was ill-prepared mentally and emotionally.
It was sleepless nights, working a full-time, taking care of the house and baby. I felt like a truck ran over me every day. I was told it would be better. It took my son 2.5 years to sleep through the night and I was pregnant again …
I lost my body. I lost MY IDENTITY. I LOST ME.
I felt like crap. I ate crap. I had no energy, no motivation and I felt helpless for years. There was a point where I wanted to leave my life behind or just not be on this Earth at all. I was stuck in a job that I had no desire to be in and coming home to a house where I had another job felt like was like a never-ending revolving door of what felt like work.
After years of feeling this way and watching loved ones around me taking medication pill cocktails daily and have a life revolving around the hospital, I knew it was up to me to make a change for myself. No one would do it for me. I no longer wanted to be a slave to my life but to thrive. I made a choice to begin exercising, making better food choices and lost the increased baby weight each time I had a child. My confidence and energy increased and step-by-step I felt more of who I was and continue to become the woman I aspire to be.
My mission is to motivate and inspire other women to be and LIVE MORE and redefine what a mom bod is. A Mom Bod Redefined to me is a mom who is energized, confident in her skin and does exactly what she wants to do.
Getting Healthy When You're Busy
As a busy mom myself, I know how challenging it can be to eat healthy when there's an enormous amount of tasks that need to get accomplished and stress and anxiety get an all-time high.
Wouldn't life be a bit easier if we didn't have to think about what we need to eat on those weekdays and nights when it's chaotic? As if remote learning and working wasn't stressful enough, right?
On those busy nights when you're running late, and your schedule is way too far off track, the last thing you want to do is head to the kitchen to cook a meal. It's easier to go to the drive-thru or order takeout.
There's a way to healthy, chef-like meals every day without sacrificing your time.
Start Your Frozen Dinner Stockpile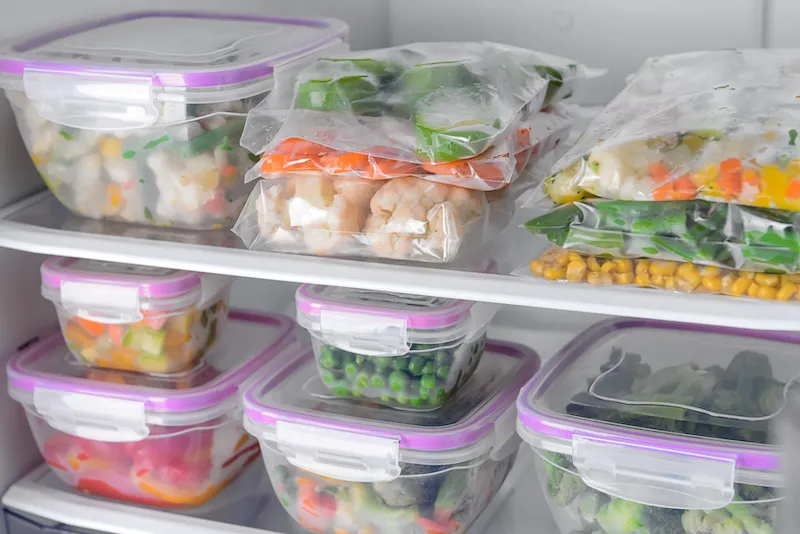 By frozen dinner, I don't mean those pre-packaged meals in the frozen section. Instead, I'm talking about upgraded healthier homemade meals you can make in your downtime (I do Sundays) and freeze for a later.
Investing time into some freezer meals will save you so much time, energy, and money on those busy nights. Think of it as investing in your time for later use. This way, you'll be prepared when your evening is jam-packed with helping your kid(s) with their homework or driving them around to their activities. You can rest assured your dinner is already taken care of.
Here's what you can do:
Make it a habit of freezing leftover candidates and freezing them well.
Store food properly. Whether it's freezer bags or airtight containers, this helps reduce freezer burn and keep your meals as fresh as possible.
Batch cook. Make hearty and soothing options like chili, veggie and lentil soup, and healthy casseroles.
Avoid freezing crispy foods and pasta (except lasagna). These don't reheat well.
Freeze food cooked in liquids. This helps maintain the texture and flavor when you reheat.
Now it's time to work on your freezer stockpile. Whenever you have a few minutes to spare, search "Freezer Meals" on Pinterest and save several that look tasty to you. If you commit to adding one new freezer meal to your stockpile every week for a month or two, you should have a nice stash ready and waiting for you when you need it.
Consistency compounds!
Life is too short to not eat ice cream. But it's also too short to eat crap daily.
Want to never go on a diet again? Download my Mom's Guide to Solving Diet Frustration: https://arlenesantiago.com/solution-to-diet-frustration
And if you are ready to ditch the diets and live a life where you are not overly obsessed with food, join my Facebook group, Healthy and Fit Moms 4 Life https://www.facebook.com/groups/healthyandfitmoms4life or visit my website www.arlenesantiago.com to learn more.
Arlene Santiago is a Health Transformation Coach, best-selling author and mom of three. She helps women who are tired of yo-yo diets lose 30 lbs. and increase their energy in 6 months without giving up their favorite foods with her metabolic reset program. She was recently named one of the 10 Female Leaders Disrupting Their Industries in 2021 by Disrupt Magazine.And you may also have seen her on television, as she's appered on ABC, CBS, NBC, or Fox to talk about health and fitness.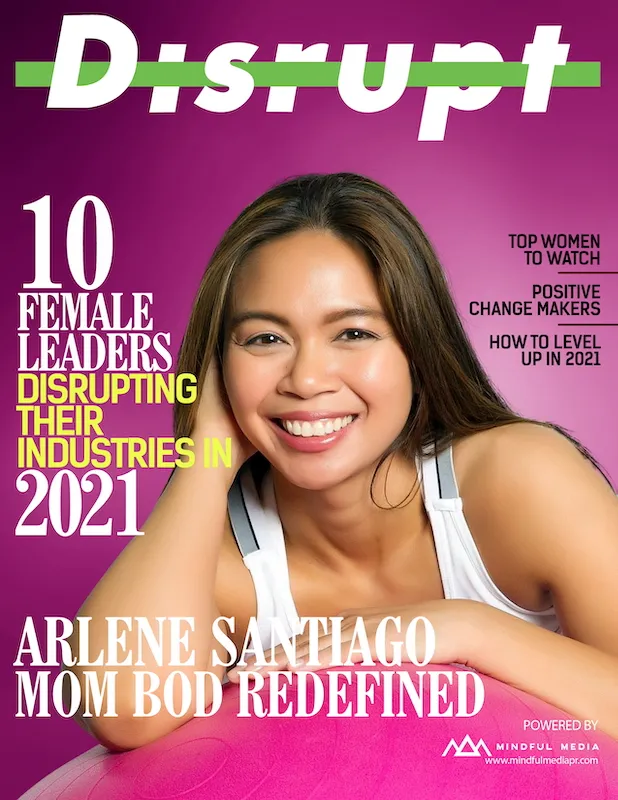 As a Motor Control Restoration Specialist, she seeks to improve communication between brain and body by identifying underlying causes for improper movement (functional compensations) by focusing on the nervous system to identifying any blocked sensorimotor signals.