Harry Potter Wizards Unite Game Review
Yesterday, June 21st, 2019, a new phone app game came out. Potentially bigger than the Pokemon Go game that came out in 2016. One reason why? Moms like me are playing in droves.
My husband told me about the app yesterday morning as soon as it was available. At first I was like "I'm not really into gaming." But then this morning I saw all these Tinley Park moms posting on Facebook "Wanna be Friends in ⚡️ Harry Potter: Wizards Unite? My Friend Code is: xxxx xxxx xxxx [Link to app in the Apple App Store]. My friend code is 1058 5341 3984 by the way. Even in my Facebook group Tinley Park Moms are posting asking for people to add them. Our other group Tinley Park Playground Challenge is where Tinley Park moms are starting to post pictures of themselves at parks around Tinley Park parks! While there are moms who grew up with Pokemon in the 1990s, most Millennials are not mothers yet. But the Harry Potter world has been embraced as hard by Millennials as every other generation, young and old, which is why I think Harry Potter: Wizards United is going to be bigger than Pokemon Go and will have better longevity potentially. Also, the phone game was created by the same folks who created Pokemon Go; so you know they'll be learning from their mistakes with this game, making it better.
The First 24-Hours
Hint: Let your little one press the screen continuously when you're trying to save someone or collect a foundable when your wand is being used.
It was pretty intuitive to navigate the game. The map really impressed me. After completing challenges that were on the map in our home we all decided to go to Pottawattomie Park, the closest park to us for me to continue to get ahead in the game.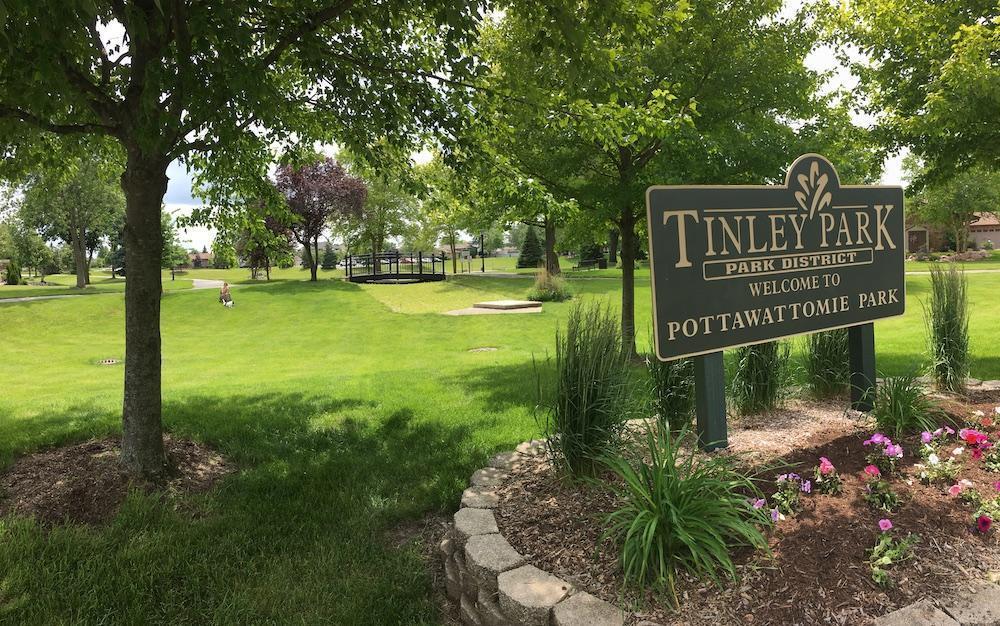 Pottawattomie has all these markers where you can collect magical ingredients and objects, go inside different wizarding sites like a greenhouse located at the Northeast corner of the path around the park.
My husband and daughter walked the perimeter while I went walking around leveling up to as far as level 6 for today. I think I found a catch with the game though. After a little while I lost "energy" to use spells, so I had to use 100 out of my 140 earned coins in order to play the game. I'm not sure, but hopefully my energy regenerates after some time, cause I really don't want to have to make in-app purchases. I like the idea of winning fair and square without having to pay.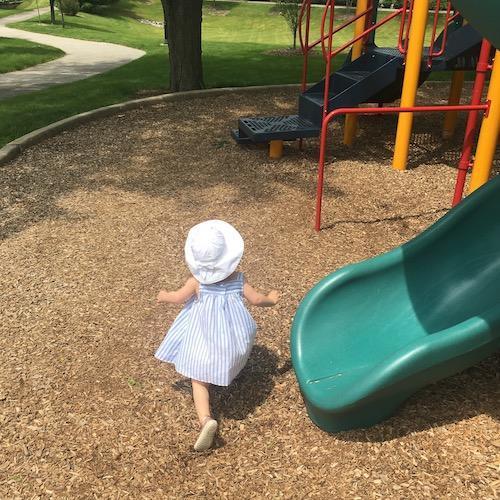 It's mildly addictive this Harry Potter: Wizards United, but I'll try to keep it in check. I found it really surprising for someone who is not really a gamer to so easily become immersed in the game. I definitely think moms would enjoy it. It's a great excuse to get out of the house with your kids and pet for walks around the neighborhoo. What's more, Tinley Park has so many wonderful and diverse parks. You'll get to explore all the village has to offer as you discover new magical creatures, objects, and challenges to win. I've got to walk 0.4 more kilometers to unlock a portkey I collected in the game. I'll probably take our dog Sammie on a walk to complete that activity. It's just that easy to fit the game into your daily life. Have fun!
Since I didn't play Pokemon Go when it came out, I can't compare the two games, but here is a really good review for those of you looking to know the good and bad of Harry Potter Wizards Unite as compared to Pokemon Go.