Gymboree Play & Music Orland Hills — Review
This morning was so much fun. Eileah and I went to Gymboree Play & Music in Orland Hills, IL. I got an invite for a free preview on Instagram yesterday and had been interested in bringing my daughter Eileah there for a while, so we decided to go today.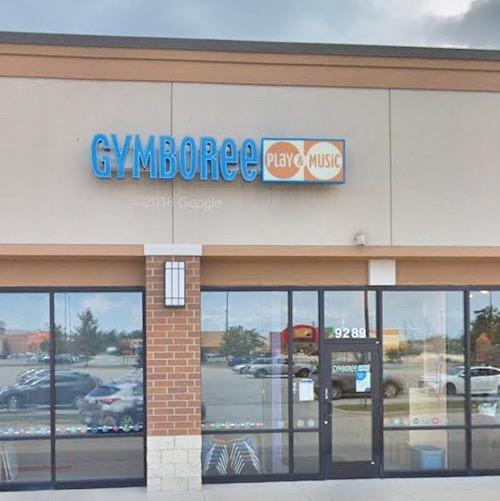 When you enter the building you first hang up your bag and put both your and your child's shoes in cubby holes. *You must take both your and your child's shoes off before entering the play area. Parents must wear socks, only children can be barefoot. *
The staff greet you and seem to know everyone's name when they come in. I thought that was really cool. My thought is that a lot of people are regulars at Gymboree.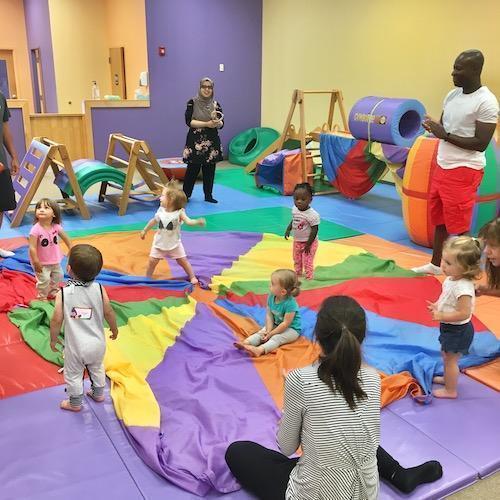 The children get some time in the beginning to do free play and then the class begins. We signed up for the Learn & Play 4 which is for 16-24 month olds only. Eileah is very curious and fearless, so sometimes she and some kids like her would go off and play on the playsets, but that's ok! The games and interactive sing-alongs add structure and learning, but exploring and playing is always encouraged. And the space is so colorful and full of things to do.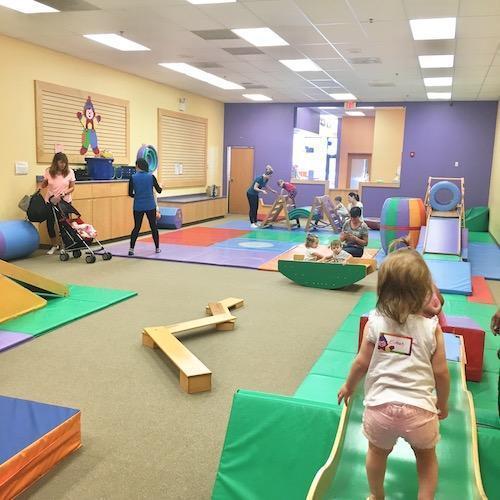 The parachute is the most fun activity. It captured Eileah's interest so much. And it's so cute, there are these times during the games and sing-alongs where every child get's their name called out and every one chants it. At the end there's a goodbye song and every child's name is repeated again in song. And I absolutely love how the staff member who leads the class is engaging equally with everyone's child—remembering their names too! When we first arrived Megan instantly knew who I was and knew how to pronounce Eileah's name correctly. The customer service is ridiculously wonderful, and I didn't detect anything disingenuous. They really are just that nice, you can tell they enjoy their job. They create not only a fun space but also a really positive environment.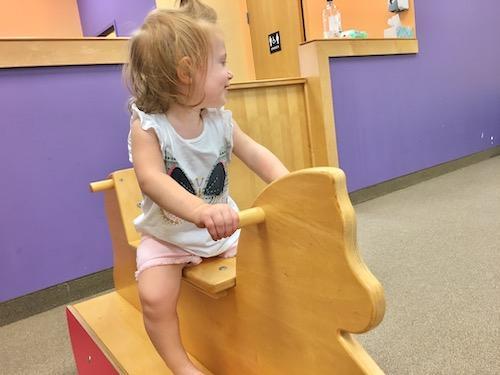 So do I recommend Gymboree Play & Music? You betcha. I'm defintely sign up for the membership. I think it's great for socializing your kid, getting them ready for school, and teaching them how to share and be politley. I think it makes the most sense to do it during the fall and winter when you can't really go outdoors to play too. Oh and I almost forgot, there are Open Gym times where there is unguided play for the children too during the week, those are $10 for non-members.
I hope you give it a try. After your free preview, the pricing goes as such:
Unlimited Classes $89/month: Unlimited visits per week. Any class*, any time. Unlimited access to Open Gyms.
One Class A Week $64/month: One visit per week. Any class*, any time. Unlimited access to Open Gyms.
10 Class Pass $180: Valid for 6 months from date of purchase. School Skills and Preschool Steps are excluded from Class Pass usage.
*$35 initiation fee for new members. School Skills and Preschool Steps not included. You acknowledge and agree that your credit card will continue to be charged on a monthly basis unless and until you notify by letter or email (at least 7 days prior to your charge date) your cancellation of enrollment.
Other Reviews of Gymboree Play & Music
Yelp (Average rating: 4/5)
Facebook (Average rating: 5/5)
Google (Average rating: 4.6/5)