2020 Christmas in Tinley Park — Coronavirus Chronicles
Have You Seen Their Childhood?
During quarantine, has it ever felt to you like that part in Sleeping Beauty when everyone gets put to sleep? It's winter, so wanting to hibernate is natural for us, but I'm talking about feeling that many things have been put on pause, like childhood for one.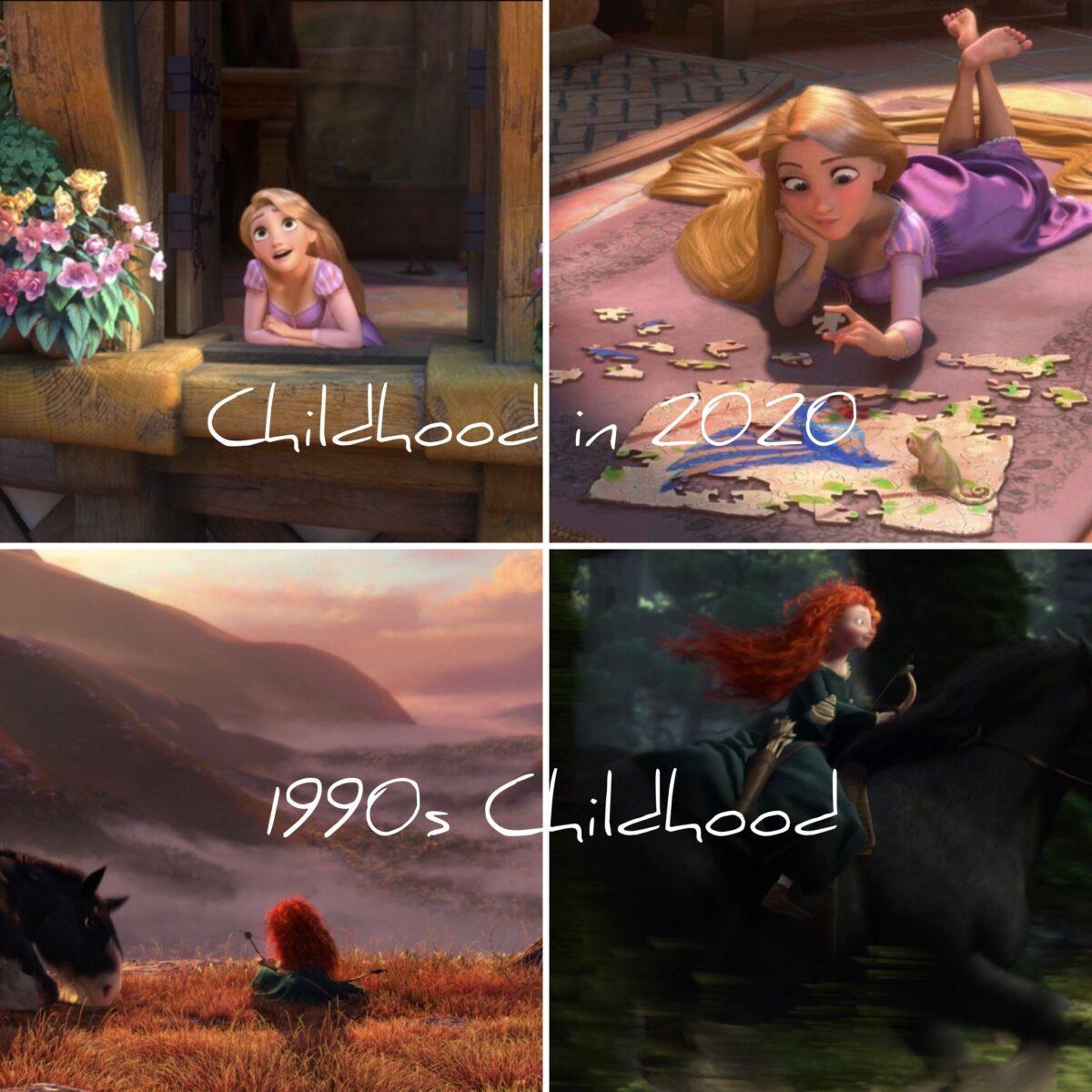 As a parent it's a bit of a nightmare at times, even with the beacon of hope in the vaccine that's been developed…some days are too hard to bare—staycation be damned.
I try to make every day magical for my daughter, but the fact that we can't let her do the social things that she loves makes me feel awful. Back in November (November 9th to be exact) I overheard a little girl named Ella ask another little girl at the park we were at, "wanna be friends?" But Ella's mom had to redirect her to do something else at the park, away from the other little girl because of the risk of catching coronavirus. It's instances like that that make me, and I'm sure many parents, feel guilty that we have to shelter our children from physical contact and most importantly emotional contact with other children. Social emotional learning is so important, but right now the best we can do is friendliness from a distance and Zoom events through programs like Gymboree and the local library.
I have a whole new appreciation for the sacrifices my mom and dad made for me growing up, but these times are nothing like those during my childhood. Technology enables us to be cocooned and safer from negative outside forces like viruses, but living a cocooned existance is not healthy and I'm sick of being in this invisible bubble. And as much as my family and I go out everyday, the restorative powers of fresh air, nature, and the great outdoors can't replace the joy and nourishment of friendship and social time.
Becoming
In other news, there's a great new docuseries on Apple TV+ called Becoming You (a great alternative to Diana and Roma on YouTube) that I've derived some comfort from. The docuseries follows over 100 children from around the world during their first 2,000 days (until they reach age 5), the most critical in a child's development. All of the episodes were filmed before coronavirus hit, but it is amazing to see how even before this challenging time, the childhoods of many children have challenges that we Westerners would feel are too extreme for a child to handle. The show gives me inspiration in my parenting style, to be less afraid of instilling risk-taking in my daughter and giving her responsabilities like cleaning up after herself or helping mommy clean the house.
Parental Life During A Pandemic
Teaching our children how to be mentally strong and not self-absored will be the hardest things to teach right now, but I hope this quarantine spell is broken soon because at times I've felt like crying, feeling like I can't take the grind anymore. That's another thing about this time in history. Childhood is less free-wheeling now and parenthood is beyond grinding due to lack of breaks in childcare.
Dr. Fauci says we may not return to normal life until well into 2021! The silver lining though is that we have an initial vaccine thank goodness. In the meantime how do we as parents focus on what we can control right now when we can't control something as simple as hanging out with friends? While things may be pretty bad, there's always something to be thankful for right? I'm trying to learn to play things by ear, to go with this tough wave we're all surfing on… even with every inspiring quote known to man and woman, I sometimes don't know how to reframe my mindset. But there's always Alanis Morisette who gave a great quote about this lack of certainty, control, and the wave of 2020, in an interview with NPR: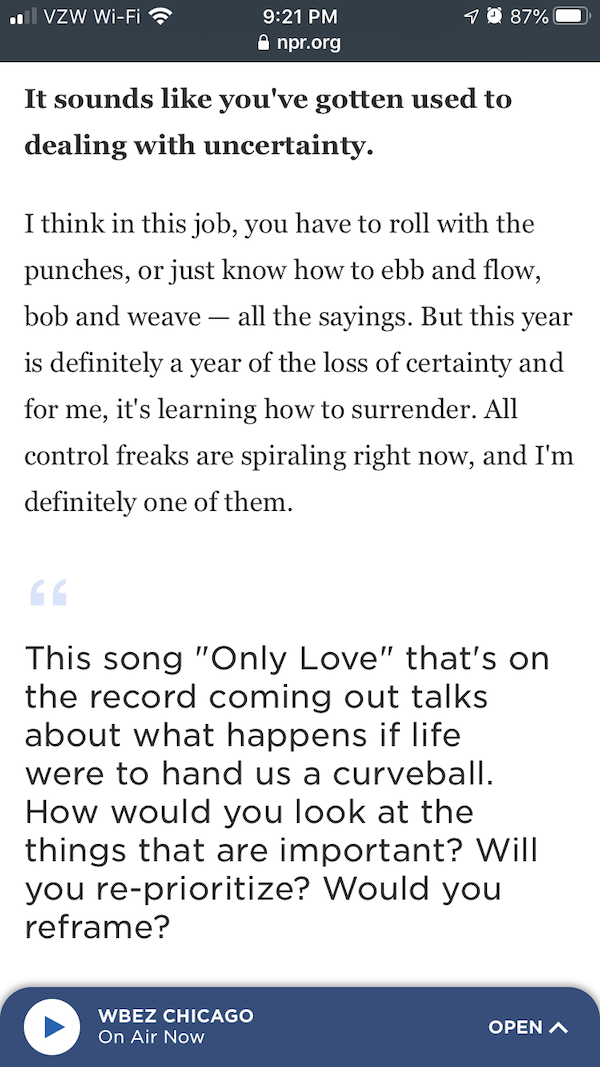 The lack of certainty gives me anxiety and so I've finally joined the throngs of moms everywhere by gaining the quarantine 10 and then some from the snacking one does to reward the mind. It's hard to control how to focus our minds on the positive in times like these, but if there's one simple lesson that the 1918 pandemic taught us: take one day at a time "and do the next right thing" (yes I know, I couldn't help but quote Frozen II).
But here's a video that I think will pick up your spirits.
As Drew Barrymore beautifully puts it, it's time to set a new standard for motherhood by showing how to respond to making mistakes rather than putting pressure on yourself to be perfect. If we want our daughters to not have a negative voice in their head if they become moms, it starts with how we model our inner voice. Easier said than done, but worth working on. Time to stop beating ourselves up. ?
It's also good to build relationships with other moms so you can do a reality check when you are too hard on yourself. Another mom told me she's going nuts in lockdown too, and that made me feel better and I hope it makes you feel better too.
Tier 3
We entered tier 3 of quarantine just before Thanksgiving, so we're nowhere near being done with quarantine, but remember when there were reports of an asteroid hurtling towards Earth right before Election day? We survived that didn't we? Let that be one more positive thing to keep hope alive in you, to remind yourself that no matter how scary the news reports may be, if we focus on what we can control, we'll get through this rough year.
I just hope kids can still have snow days in the future. A mom funnily posted that since Zoom and virtual teaching had to be resorted to during this quarantine, that this would eliminate the future of Snow Days. Sigh, we can't have it all, but maybe once everyone is well and taken care of we can keep a few of the things from before COVID.
The Christmas Star This Year
Speaking of asteroids and the cosmos, on December 21st, there was a Great Conjunctions between Jupiter and Saturn, a special early Christmas star. That's where two planets appear as one planet after sunset, and this is the closest since Jupiter and Saturn have been 1623! Experts said that this is the same alignment that happened when Jesus was born! Gosh, wouldn't that be cool if there was a second coming of Christ?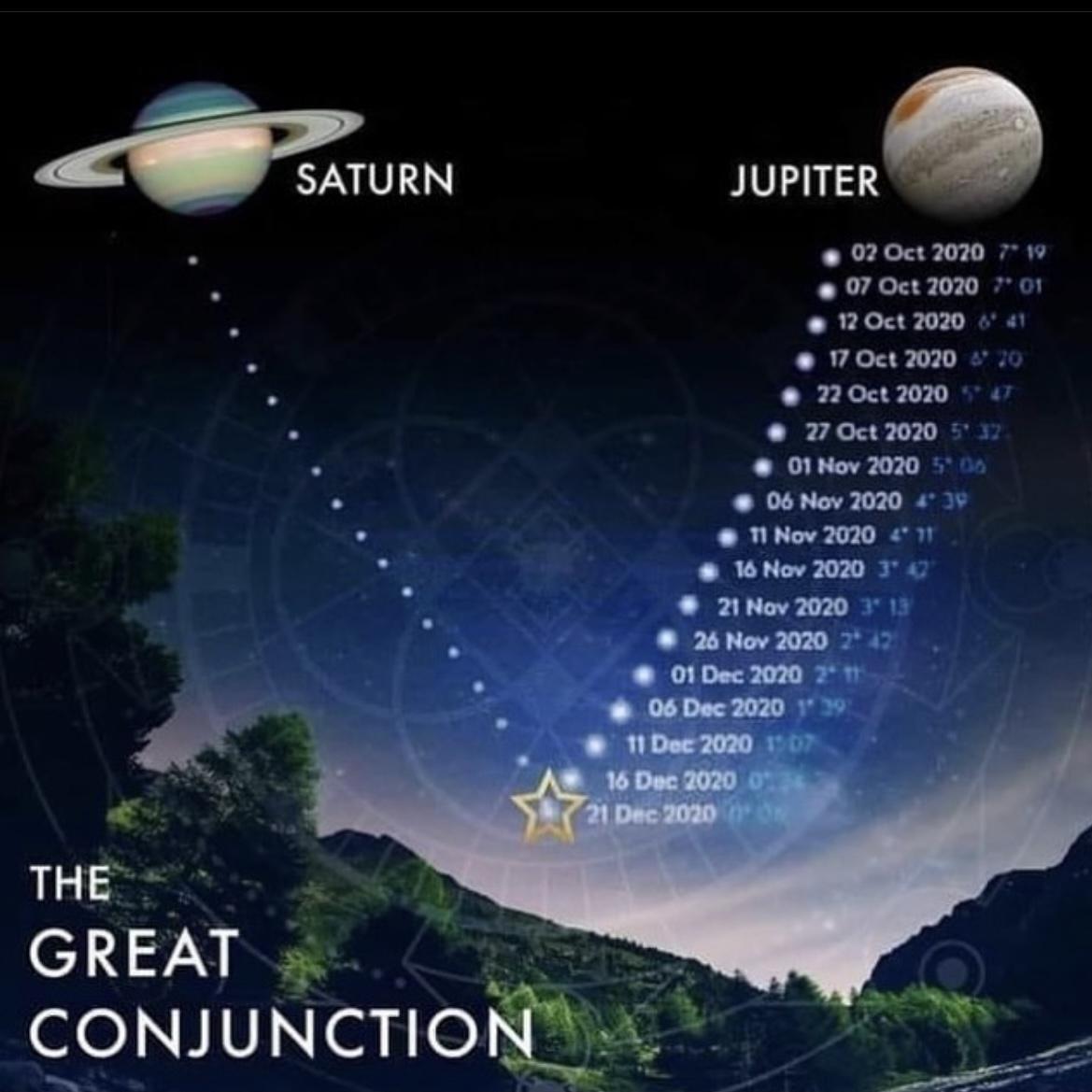 Another cool thing about this conjunction is that it took place in a sign that it hasn't since 1405, which was right around the start of the Renaissance! And that sign is Aquarius, the sign of innovation, humanitarianism, and independence. So now going forward for the next 200 years or so, Jupiter and Saturn will meet in an air sign, what's being called a Grand Mutation—from stable earth energy to inventive air energy.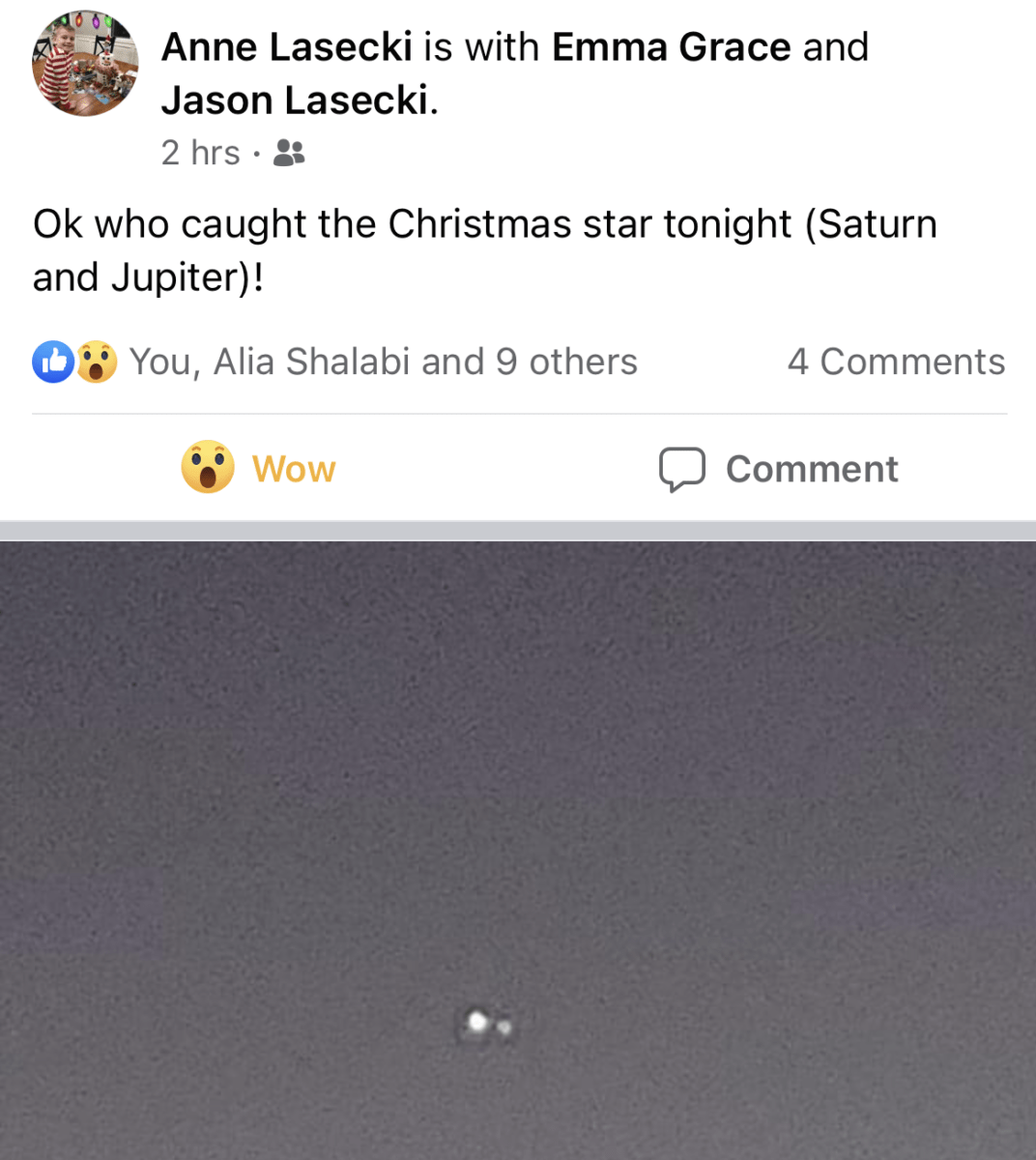 For me I think this is one of those times in history when those in positions of power have a tremendous opportunity to bring others from pain to possibility…to bring us back on track towards world peace. That's what I hope for anyway. But who knows…no one really can tell the future, all we can do is do the things that get us closer to our goals. And Christmas keeps us believeing in goodness, in kindness, in the wonderful dream of peace.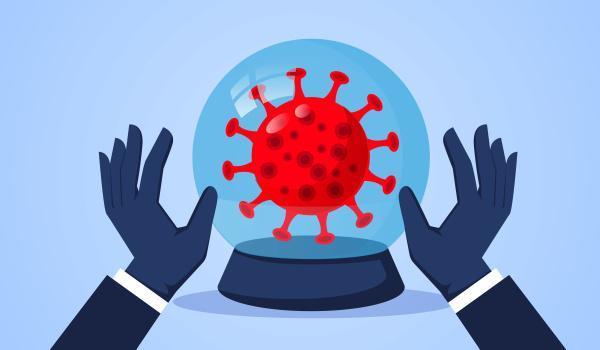 Some Christmas Photos Around Tinley Park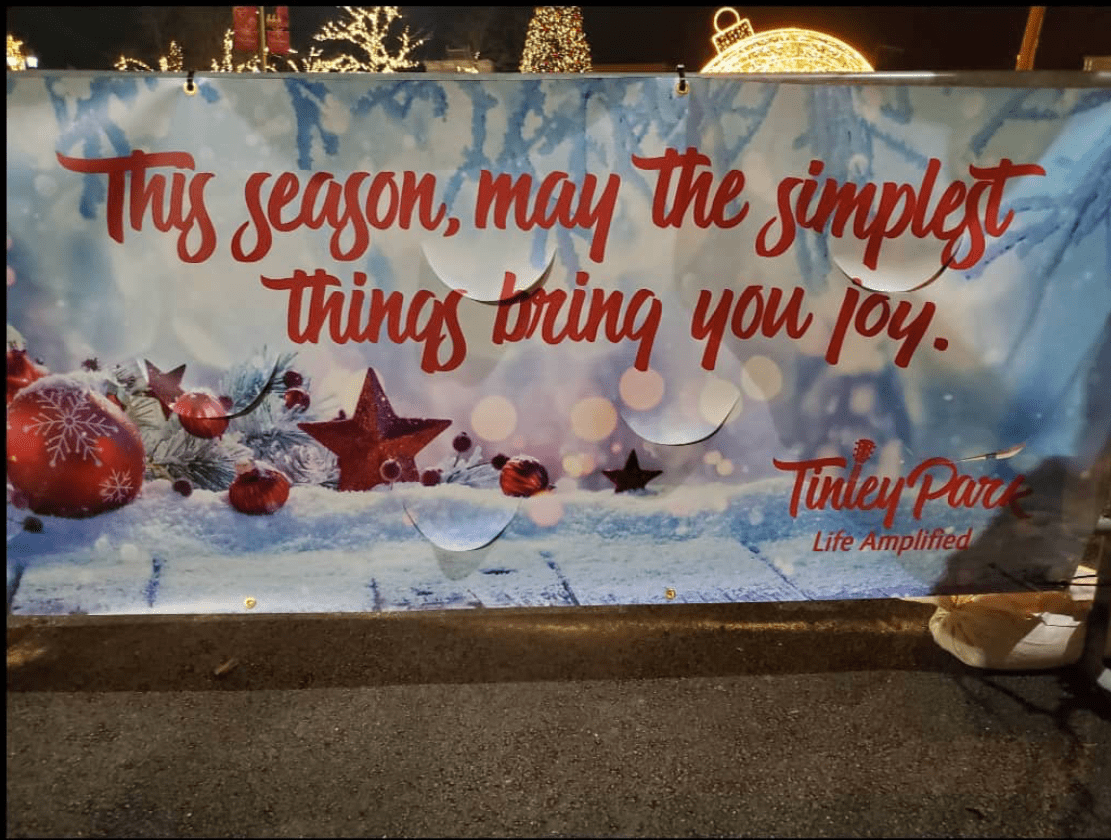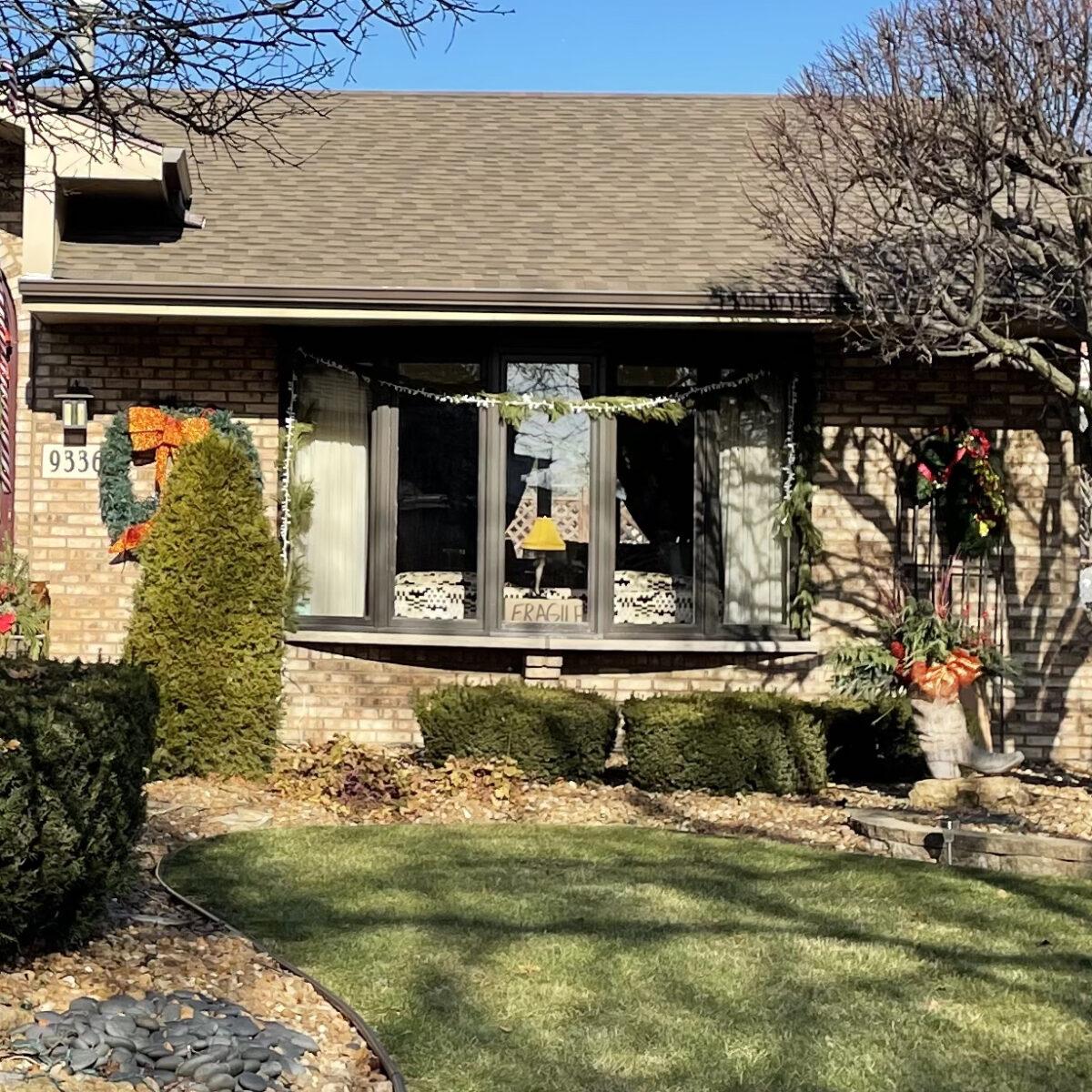 If you're new to Tinley Park, you should read my article about the tradition of lights: In Tinley it's all about the lights. The above photos don't showcase how major the houses deck themselves out, but if you read that article you'll get a good idea of how amazing it gets around here. This year especially it got chaotic because the police had to step up their game around a house that particularly goes all out with their outdoor Christmas lights display. Located at 17321 Avon Lane in Tinley Park, the TP Christmas House brings throngs of people out. It's like a mini Disneyland. But this year you couldn't do your usual driveby with the car, you had to park at Prairie View Middle School in order to see the lightshow. Once you walk over to the house you'll forget the hassle and if you feel so inclined, donate to the charities the Kowalczyks raise money for when you get there. This year they are aiming to raise $25,000 to go towards Together We Cope, which is a charity that feeds 5,000 people each month through the food pantry. Together We Cope also provides rent for the needy, clothing and furniture, as well as Christmas gifts for children.
Being Close At Christmas
A Christmas card is the most elegant way to say "Thinking of you," and in the case of this year, being close at Christmas is a challenge.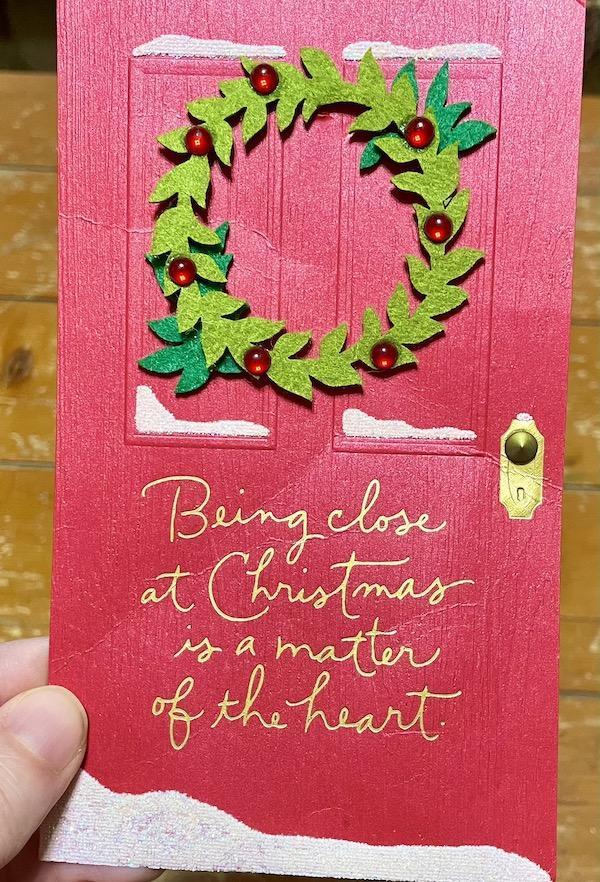 I saved this card from 2014 sent by my parents who live almost 50 miles away up north. Though we can't be together physically due to COVID, by heart and by technology we can close the hindrance. In the final analysis, those whom we love are always with us.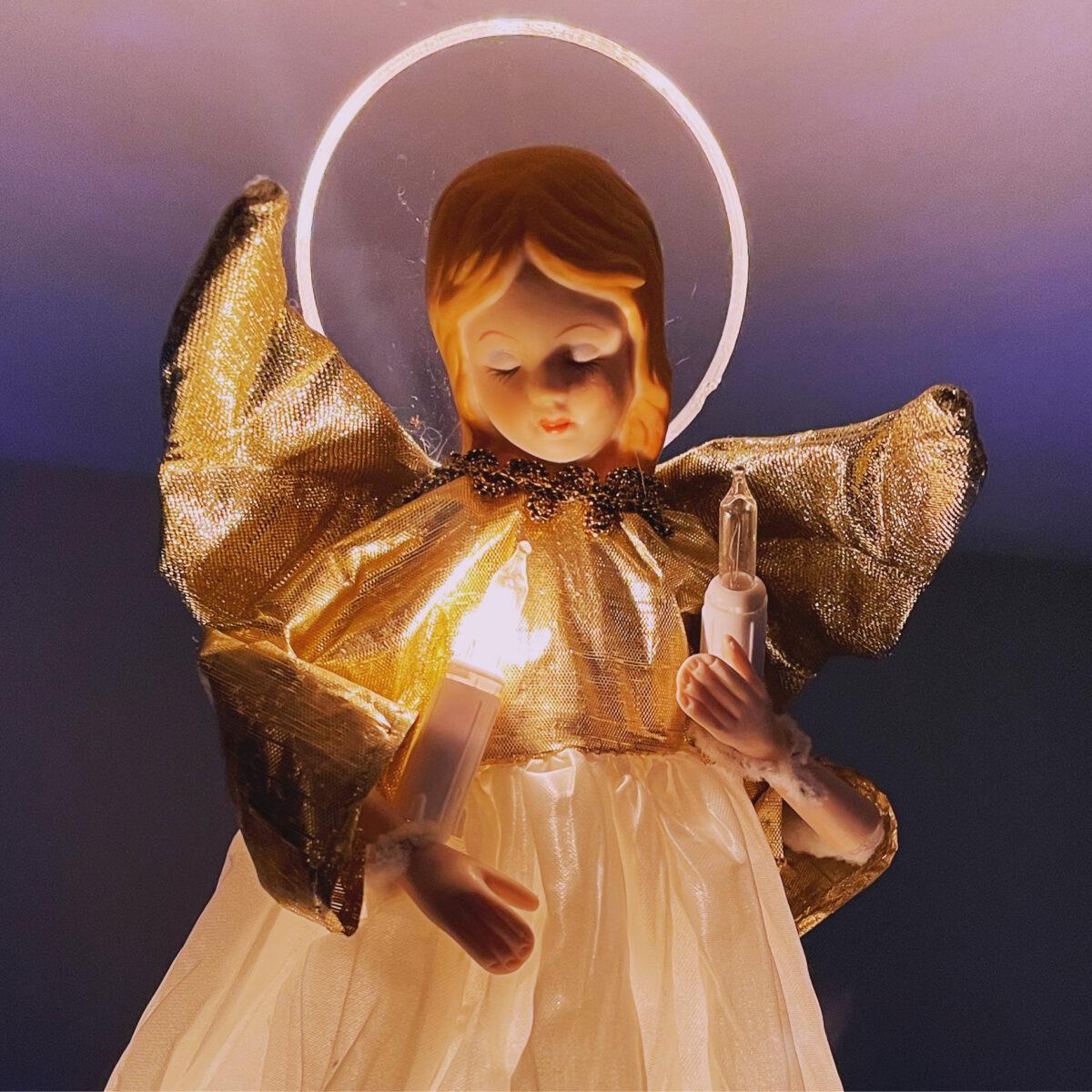 So now that Christmas is over, it's time for the next celebration New Year's Eve. I'm excited to ring in the new year and I'm looking forward to the next chapter that unfolds for our world in 2021. So now that Christmas is over, it's time for the next celebration New Year's Eve. I'm excited to ring in the new year and I'm looking forward to the next chapter that unfolds for our world in 2021. It is said that crazy times give birth to incredible breakthroughs.
In any case, happy holidays to you and yours. Cherish every second.