Children's Museum In Frankfort IL Relocating To New Lenox – KidsWork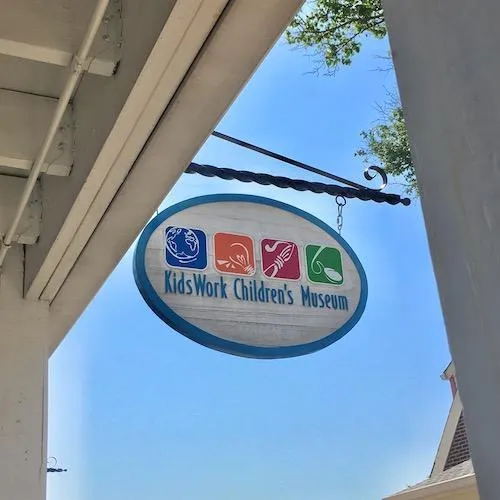 KidsWork Children's Museum will be moving to the Village of New Lenox, Illinois! Thanks to Tinley Park Mom Alia Shalabi, who is a board member at the Children's Museum, for sharing this good news.
Visit the museum's Updates web page where all your questions may be answered. Including a Press Release from the Mayor of New Lenox Tim Baldermann and the KidsWork Board President: http://kidsworkchildrensmuseum.org/page/updates.
Also check out the March 24, 2023 New Lenox Press Conference Video for this news about the Children's Museum.
The KidsWork Children's Museum has been located in the Trolley Barn Building on 11 S. White St. since its founding in 2007. The newly constructed KidsWork Childrens Museum is expected to open in New Lenox next year, in Spring 2024.
The Kidswork Chilidren's Museum one of two big projects coming to New Lenox. A 100 acre multi-sport complex, field house near Silver Cross Hospital was also announced in Mayor Balderman's press conference, linked to above. Planning will begin this year, play hoped to begin in 2025.
The museum however will be near the entrance to the Commons, which is located between Route 30 and Haven Avenue in Downtown New Lenox.
With all the development projects happening in Tinley Park, New Lenox, et al., I venture to say that the Chicago south suburbs (or Chicago Southland) are seriously giving the north suburbs a run for their money.