Chance To Win A Free Disney Vacation For Four – Disney Parks Moms Panel Search
How do you win a trip to either Disney World or Disney Land, enter this very unique contest.
Disney Parks Moms Panel is looking for panelists to represent:
Disneyland in California.
Walt Disney World Resort in Florida.
Disney Vacation Club.
Disney Cruise Line.
runDisney events.
Those chosen will be asked to respond to up to 20 requests per week from potential Disney visitors, so you'll need a computer with internet access. Members of the panel are expected to rely on firsthand expertise to help potential guests plan the perfect Disney trips, right down to an inexpensive treat for an on-the-go, 5-year-old (that would be the churro).

If you're picked, you're eligible for a free Disneyland or Disney World vacation for you and up to three family members. That's the company's way of saying, "Thanks for working for free, sort of."

The search for new panelists starts at 9 a.m. Wednesday, Sept. 6. Round 1 closes at 9 a.m. Wednesday, Sept. 13. Check MomsPanelSearch.com for further details.

Find the guidelines at disneyparksmomspanel.disney.go.com/recruiting/about. If chosen, you must attend a training session Nov. 29-Dec. 3 at Walt Disney World. No big sacrifice, right? But here's the small print: No family or friends allowed during training.
Fast Facts About Disney Parks Moms Panel: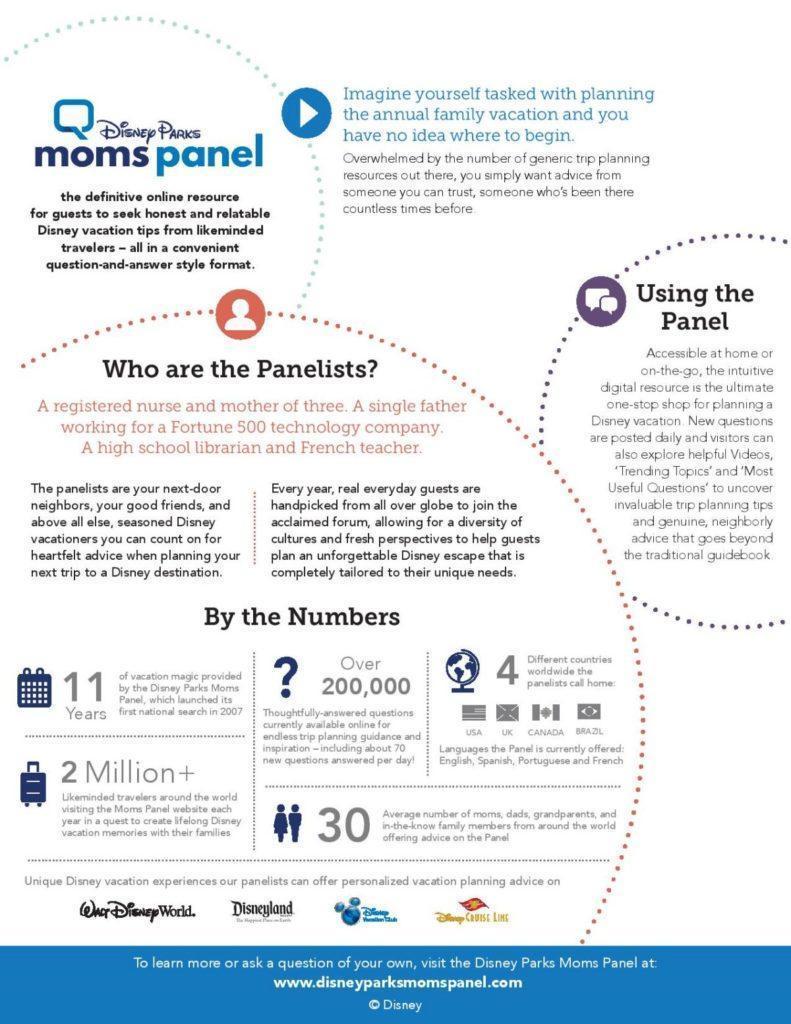 SaveSave