Will County Forest Preserves YouTube Nature Show Jumping To TV
"The Buzz" Nature Show Expands To Bigger Audience
So I've been a fan girl of The Buzz, the Will County Forest Preserve District's monthly nature show on YouTube, and I'm so excited to report that the show is expanding to a wider audience—TV!
Starting in February, The Buzz episodes airing in 2022 will be featured on WJYS, a TV station that is carried over the air and on local cable/satellite networks. WJYS reaches more than 11 million people in Illinois, Indiana, Michigan and Wisconsin. Airing The Buzz on WJYS provides the show with a set television time slot each month so more traditional terrestrial viewers. The show will also run at additional times on WJYS as other spots become available.
But I honestly have never heard of this channel, but it's only a place to start! And you never know if a National Geographic or Travel Channel will recognize a good new addition to their platforms.
"As The Buzz enters its third season, the next logical step for us is to reach out to a larger group of viewers," explained Laura Kiran, director of Marketing and Communications. "We'd like to see the show watched by as many people as possible to help inspire a greater appreciation for all that nature has to offer."
The February episode will air on WJYS at 9 p.m. Friday, February 25, as well as noon Saturday, February 26. The show's inclusion on WJYS is being funded by The Nature Foundation of Will County. 
When "The Buzz" Began
The Facebook algorithm actually brought the show to me and I've been watching ever since the first episode, which went up online July 29, 2020. The debut episode of The Buzz explored Snapper Pond, Hine's Emerald Dragonflies at Lockport Prairie Nature Preserve, and the nesting birds at Lake Renwick Heron Rookery.
As always, the award-winning show will debut on the Forest Preserve District's Facebook and YouTube pages on the last Wednesday of the month.
This month's new episode will air at 8:30 P.M. next Wednesday, February 23, 2022 on WJYS (Channel 62.1 on terrestrial television). Local cable stations will also carry the show in Joliet, Naperville, New Lenox, Romeoville, and Tinley Park.
February's "Buzz" will feature two underappreciated animals and a fun outdoor winter activity viewers might want to try, according to the program host Suzy Lyttle, a Will County Forest Preserve program coordinator.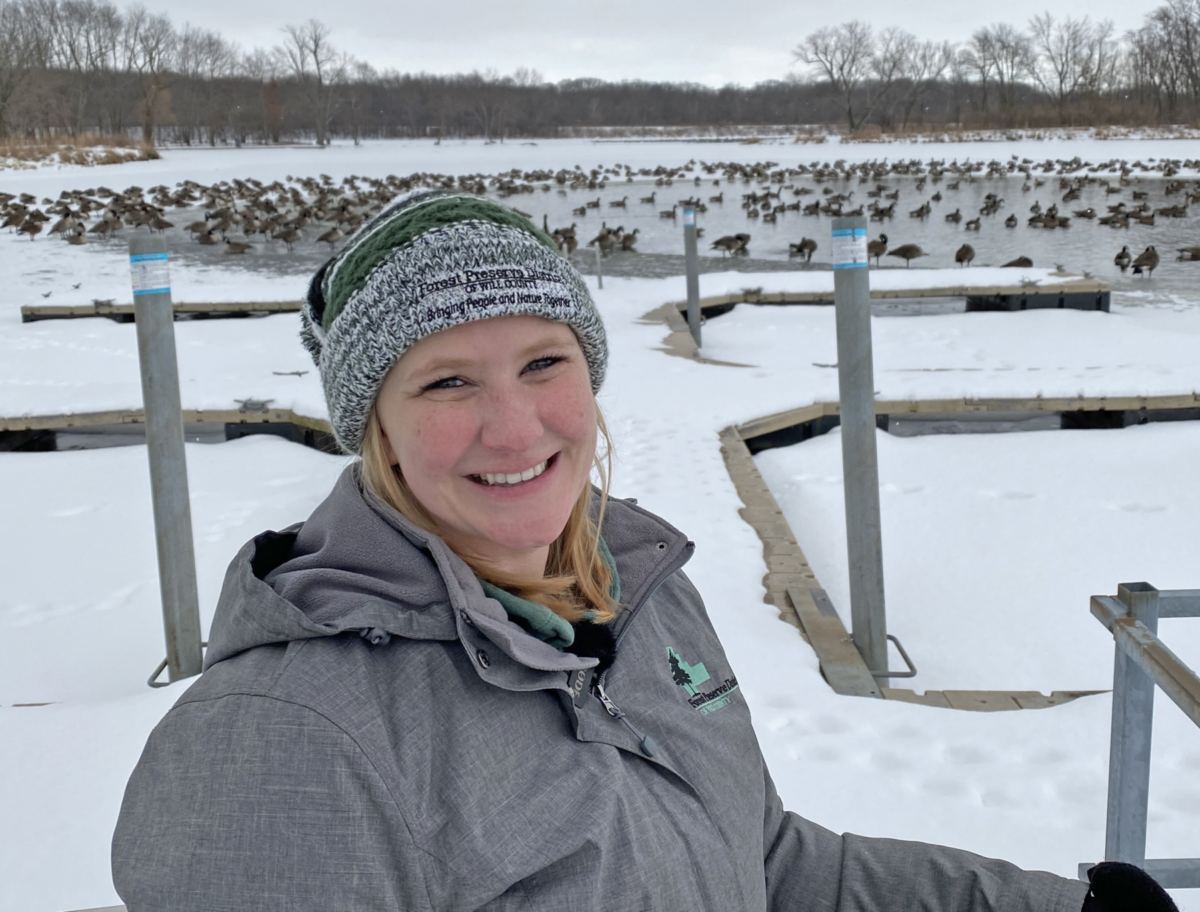 The host of The Buzz Nature Show: Interpretative Naturalist Suzy Lyttl.