Kat Haring —Baby Newborn, Kids, and Family Photoshoots
Great shot right? Kat Haring, one of the few if not the only photographer based in Tinley Park took that snapshot of my baby. Here's how I learned about her and what the experience with her was like.
Finding A Photographer in Tinley Park
I did a Google search and wasn't coming up with any photographers. Whether their websites or portfolio microsites are not search optimized or what, the search results kept bringing to the top photographers in other towns, Frankfort and Orland Park especially since I was looking for someone close to home. But they were all very difficult to coordinate with. They'd have instant responding e-mails and they were all really busy and it felt like I was putting in more effort than they were.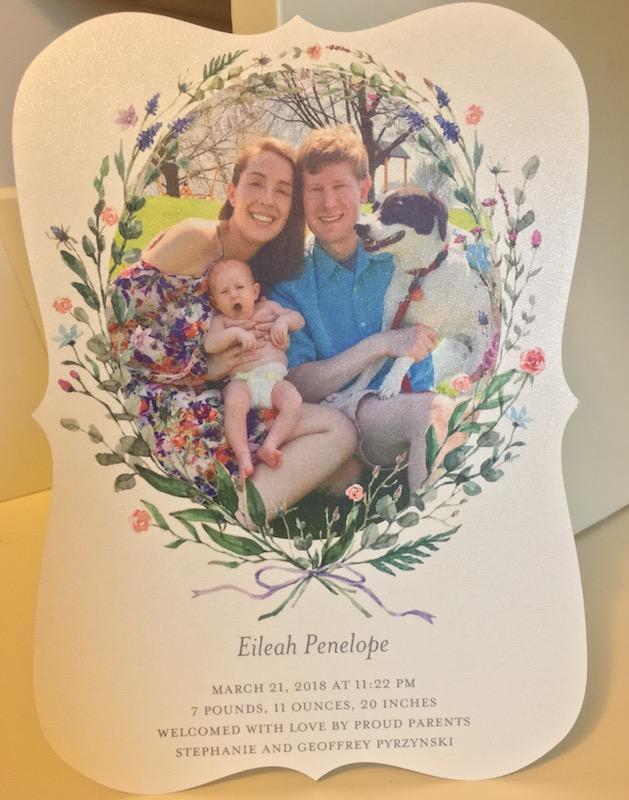 We ended up asking my husband's dad to do our photos for Eileah's announcement card instead, but we still wanted to have a family photo by a professional, but we saw how difficult a three month old was to photography, so Geoff my husband and I decided to not worry about doing a family photoshoot with a professional photographer until Eileah was a couple months older.
So in the meantime I took a different approach and decided to take it easy on the searching for a photographer in Tinley Park project. Instead I reached out in the Tinley Park Moms Facebook group and checked out who they recommended, but what lead me to Kat Haring was Instagram.
When I first joined Instagram last year I followed as many Tinley Park businesses as I could so they knew that I wanted to be a supporter of them. Well Kat Haring started following me and that was the perfect timing because I was searching for a Tinley Park photographer. I messaged her and it went from there.
The Kat Haring Family Photoshoot Experience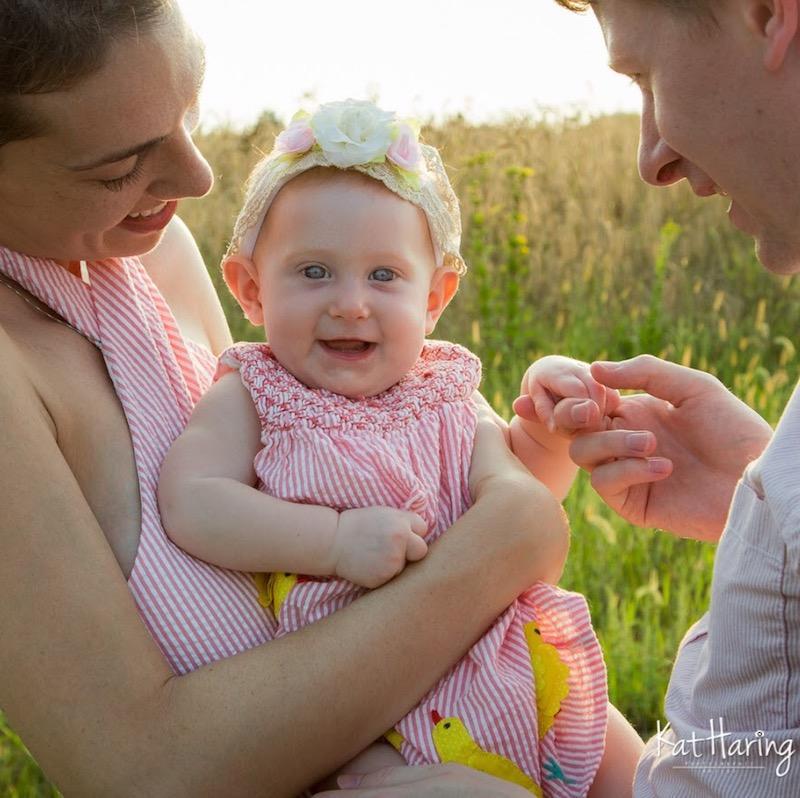 Kat and I messaged each other back and forth about the time of day to do the photoshoot, she was so nice and she gave as good as she got. I didn't feel the pretension, the overly subscribed, "chase me if you want me" thing that the other photographers put me through.
The day of the photoshoot she was already there, she had scoped out the location weeks before, and she brought really sweet props with her. The birch tree bench for Eileah to lay on was particularly lovely. If I recall right, a friend's husband made it for her. She draped it over with a white fluffy lambs wool blanket and Eileah looked like a woodland fairy, precious in every way.
Kat was polite, she was patient, she was kind, and she didn't make us lose our mind. We felt calm, relaxed, and well taken care of. I have no qualms about saying she is the best because she exhibited all the qualities that make a great photographer.
A Dream Photographer To Work With
It took about three weeks to get our photos edited and ready, but it was well worth the time. And in fact I think that is rather fast for the average time to get your photos. Taking into consideration that Kat has another full-time job this makes her Mary Poppins and a fairy godmother in one. So please support this lovely lady. Kat is making her dream come true, and as time goes on she will be able to just focus on photography if more people find out about her. Seriously, she didn't pay me to write this. I honestly think she is a diamond in the rough and certainly not a dime a dozen. She is a solid gold million dollar coin waiting for you to choose.