Tinley Park Woman's Handmade Dolls Brightens Week For Neglected and Abused Children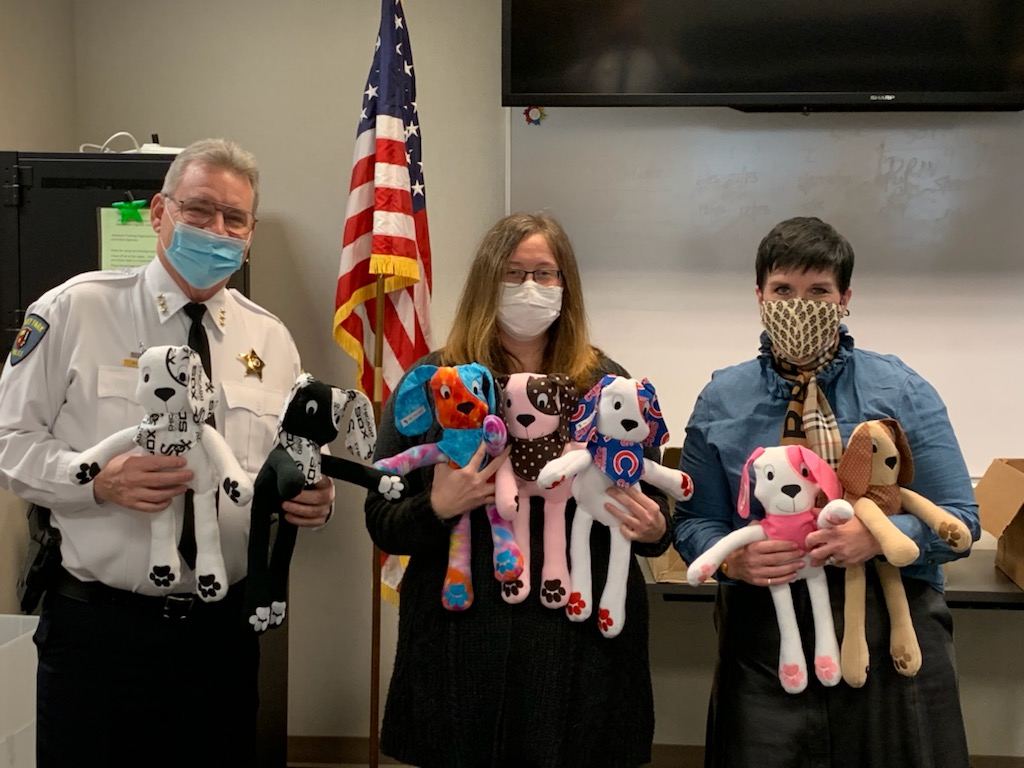 Tinley Park resident Becky Boone donated about 50 handmade stuffed dogs to the Tinley Park Police Department, which will give them to officers to hand out when dealing with cases involving abused or neglected children, this Tuesday, February 8, 2022.
"We want to thank Becky for her wonderful work making these stuffed dogs," Deputy Police Chief Larry Rafferty said. "They'll help a lot of children through some tough times."
The police department will also give several of the stuffed dogs to the Children's Advocacy Center, which deals with about 250 child abuse cases each year.
"It's a great partnership, and it's all thanks to Becky's creativity and generosity," Rafferty said.