Bartolini's Spotlighted on CBS Sunday Morning Food Issue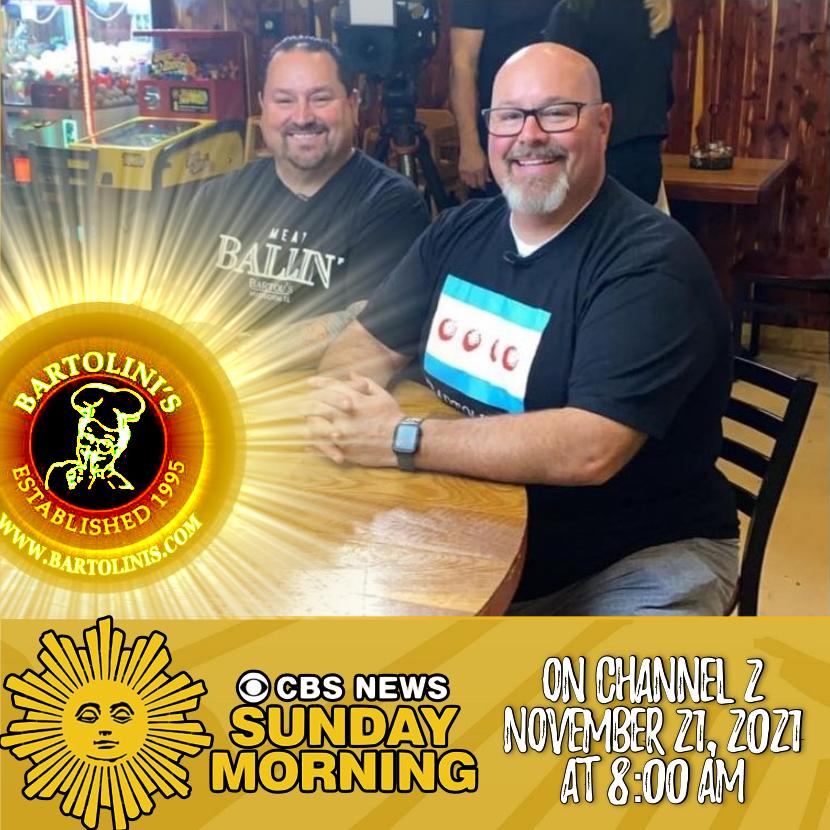 On the Food Issue of CBS Sunday Morning this morning, Midlothian's Bartolini's was featured! A huge deal for the Chicago Southland, which tends to be overlooked for dowtown and the northern suburbs.
The segment that Bartolini's appears in tells the story of restaurants that found a lifeline during the pandemic in the food delivery service Goldbelly, which ships regional cuisine nationally.
"Correspondent Serena Altschul talked with Goldbelly founder and CEO Joe Ariel about the logistics of delivering orders to customers across the country; and with the owners of restaurants, like the Chicago-area Bartolini's, about how Goldbelly's team helped cook up a way to ship their signature pizzas and meatballs."
Ever since I moved to Tinley Park, our family has been ordering meatballs from Bartolini's for special occassions. They also have crazy good food in general, but to many they are considered the king of meatballs. When you order form them, they give you a piece of paper with special instructions on how to heat your fresh meatballs—microwaving nukes the flavor—they know their meatballs after all.
If you'd like to order from Dominic and Chris using Goldbelly, here's their link: https://www.goldbelly.com/bartolinis.