Baby's First Real Estate Book by Andrew Dorazio
Chicago Dad Writes Second Timely Baby Book
Andrew Dorazio (a veteran and dad)'s second book went up for pre-order went up this week, and it is oh so timley in the midst of the American real estate boom we've been seeing this second year of the COVID-19 pandemic.
Over Facebook message, I had to ask Dorazio what the inspiration—beyond the obvious.
"So after writing Baby's First Business Book I realized I wanted to keep the business theme going but get a little more specific with some of my topic areas that I went into. I am tremendously passionate about real estate, as I just left my day job to continue my career as a Realtor, property manager and investor. I want to give my children as much of an educational start as I can when it comes to personal finance and money and I thought this was and is an important enough topic to share with children everywhere. I don't think these topics are discussed or taught enough anywhere, school or home, and I wanted to make it more of a common thing."

Andrew Dorazio
And wouldn't you know it, the book will be available for purchase in time for the hot part of the real estate market: spring/summer.
It's available to for pre-order so far through its publisher Mascot Books.
You can also pre-order Baby's First Real Estate Book on Amazon.
And if you're looking for a realtor, check out his agency doraziorealestate.com.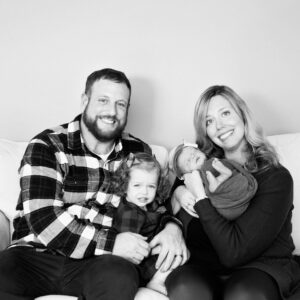 ---
To keep up with all updates about Dorazio's writing and this forthcoming book, be sure to like and follow his social media accounts :
Facebook at https://www.facebook.com/babysfirstbusinessbook Instagram at https://www.instagram.com/babysfirstbusinessbook