Angel Tarot Card Reading at Tinley Park Practical Magic Boutique — Black Owned Business Spotlight
Last July, 2018, I visited the new spiritual holistic boutique that opened in Downtown Tinley on Oak Park Avenue. I neglected to write about my experience visiting the boutique so I'm going to write about it now, almost one year later because it still sticks in my mind like it was yesterday. Yes, it was that kind of memorable experience.
I happen to be in the neighborhood attending one of our monthly Marketing Committee meetings at the Chamber office and I was struck by the storefront. It made me think of the 1998 movie of the same name Practical Magic which starred Sandra Bullock and Nicole Kidman. I like the movie and I've always been an admirer of the mystical, so I thought I'd drop in and see what's inside.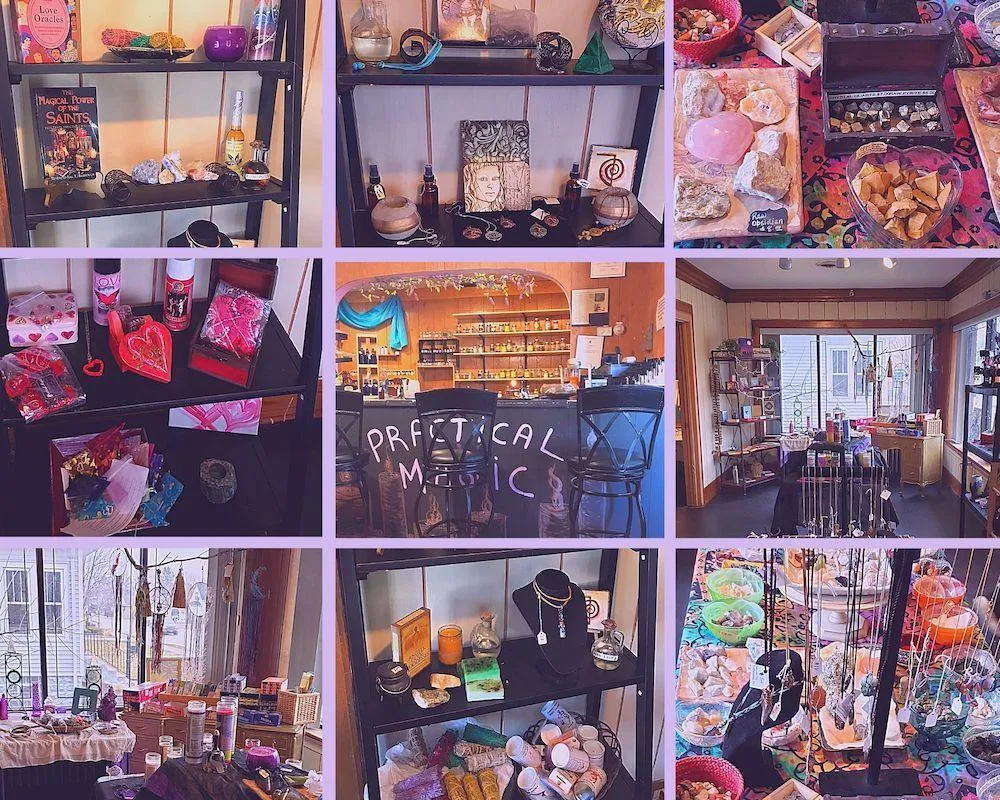 Two young ladies greeted me named Tara and Niya and I asked them if the name of the shop meant they also do magic. Obviously inside the store there are incense sticks for every need, crystals, salts, oils, candles, jewelry, and other body essentials, but they told me they also do tarot card readings, angel readings, and oracle readings. Having just had a baby two months prior and I was curious at this point in my life about how things were looking for me as a new mom. They charge $1 a minute for any reading, with $5.00 off any purchase thereafter of $30.00 or more.
I went to the back with one of them and she explained what each reading is good for. Ultimately I chose an angel card reading, which is good for the times in your life when you are looking for guidance with your life path. Essentially, it's your guardian angel telling you through cards what's up and what's on the outlook.
The most fascinating part about my angel card reading was how she told me that my baby is a crystal baby. I found some article about how to identify a crystal baby and what they are, essentially what the card had to say was that having my my daughter was a form of healing for myself and that she is a positive force in my life that kind of gives me a second chance at living my best life.
Overall it was a really transcendent reading and very fair. I'd love to go back again. Oh and I must admit that I bought this spray that I know is silly, but they told me that it attracts money and famous people to you. It was a total impulse buy. You know I haven't use it in a while, maybe I should whip it out again. I mean technically we did see an influx in income this February with a new client to our business Geoffresh. Hhhmmm, maybe it did work and just took a little time. Whatever the case, I definitely recommend Practical Magic in Tinley Park. It's got a great vibe, no pressure, just great customer service that is educational, and the services and products are really nice. Check it out some time if you're in the area.
The Facts
Practical Magic Spiritual Boutique
17311 Oak Park Ave,
Tinley Park, IL 60477
Other Reviews of Practical Magic
Google Reviews (Average rating: 4.8/5.0)
No Reviews Yet On Yelp
Facebook Reviews (Average rating: 5.0/50)