Address Of Halloween Decorated Houses In The Chicago Suburbs
2021's Best Halloween Decorated Houses in the South Suburbs! Cool homes to drive by this Halloween season in the Chicago South Suburbs and some in the Chicago Western Suburbs.
Let me know if there are any other good ones that should be included.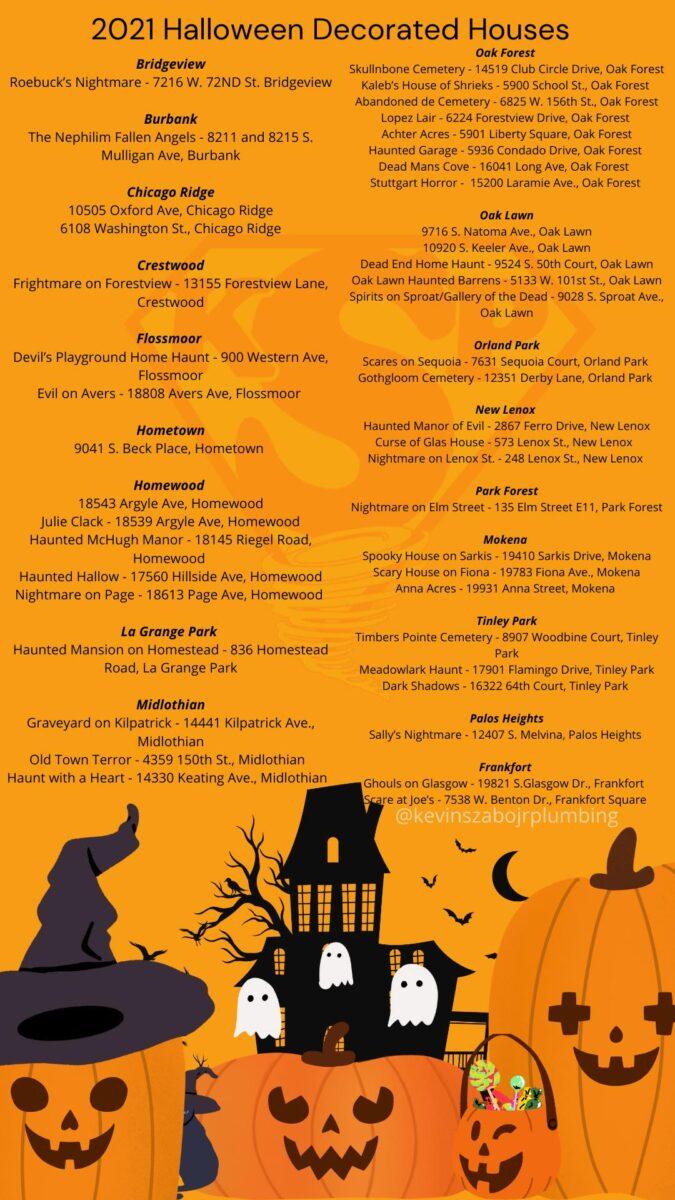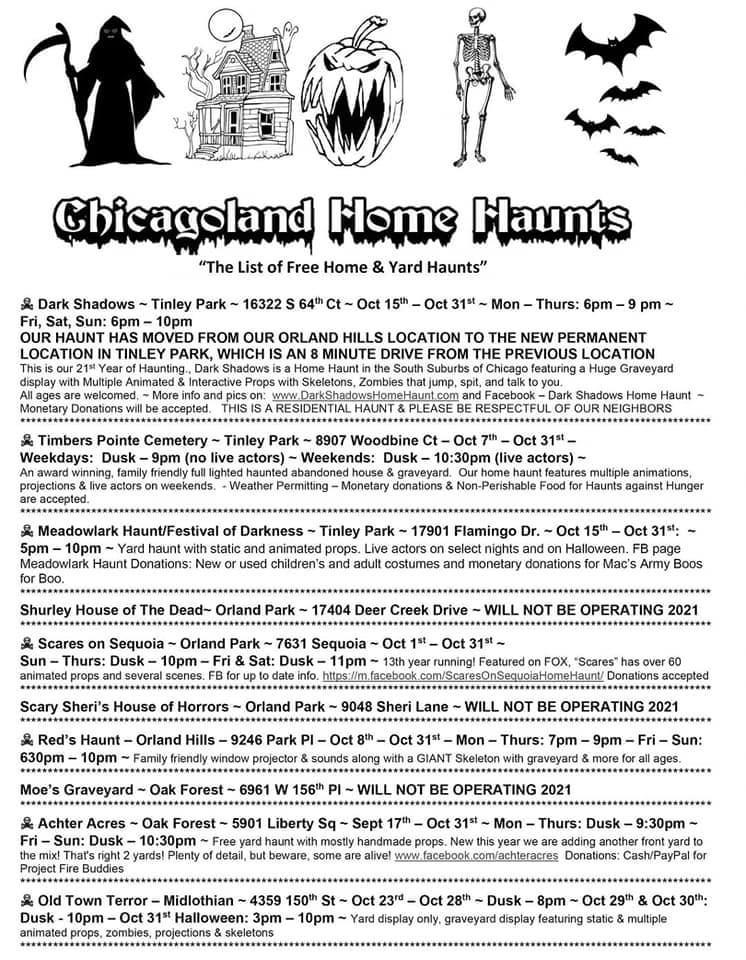 The Definitive List
Found this "The List of Free Home & Yard Haunts" in Chicagoland circulating on Facebook. It's updated every year by a website called Dark Shadows Home Haunts.
Tinley Park's 2021 Halloween House Decorating Map
Check out the new 2021 Halloween House Decorating Map to see some of the most bone-chilling homes in Tinley Park!
9031 Walnut Lane
16661 Cherry Hill Avenue
9130 175th Street
17500 Oak Park Ave
17310 71st Avenue
16422 Ridgeland Avenue
17374 69th Avenue
6601 Pine Lake Drive
7435 Ridgefield Lane