A Special Thanksgiving – Baby Gender Reveal
Baby Gender Reveal on Thanksgiving
After a month of waiting (since our ultrasound that is), dying with anticipation, on Thanksgiving we and our close family finally discovered the gender of our baby. And… it's a girl!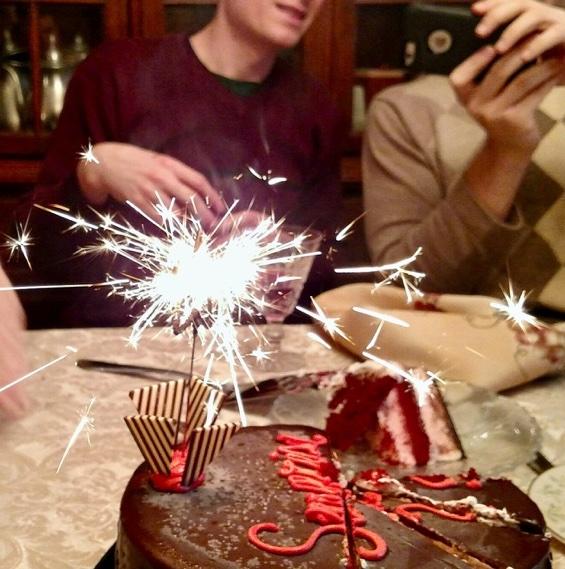 Gender Reveal via Cake
We had heard about this thing where couples do a gender reveal by having guests guess the inside color/flavor of a cake. The kicker is the couple can't know what's inside. So we sincerely did not know what the gender was until the cake was cut. No really! We went with an ice cream cake from Coldstone. Chocolate ice cream on the inside if it was a boy, strawberry ice cream if it was a girl.
To keep your baby's gender a secret, you ask the ultrasound technician to write down the gender of your baby on a piece of paper and place the piece of paper in a sealed envelope to give to the place from which you'll order the cake.
It was totally worth doing, but for our next baby we'll wait until they're born to find out their gender. Since this will be our first baby, I think we're so earnest about getting everything right that we chickened out and did the ultrasound.
This definitely made Thanksgiving a little more special than usual and we are so excited to welcome our little girl next March.