3 Year Anniversary Of Tinley Park Mom Blog/Site
Gosh my blog has been orbiting the Internet for 3 years!
On 5/13/17 I bought the domain tinleyparkmom.com, setup its server, and began building the website. By the next day, 5/14/17, I made the introductory social media post. And today 5/15/20 I'm realizing this and I'm glad I stuck with it.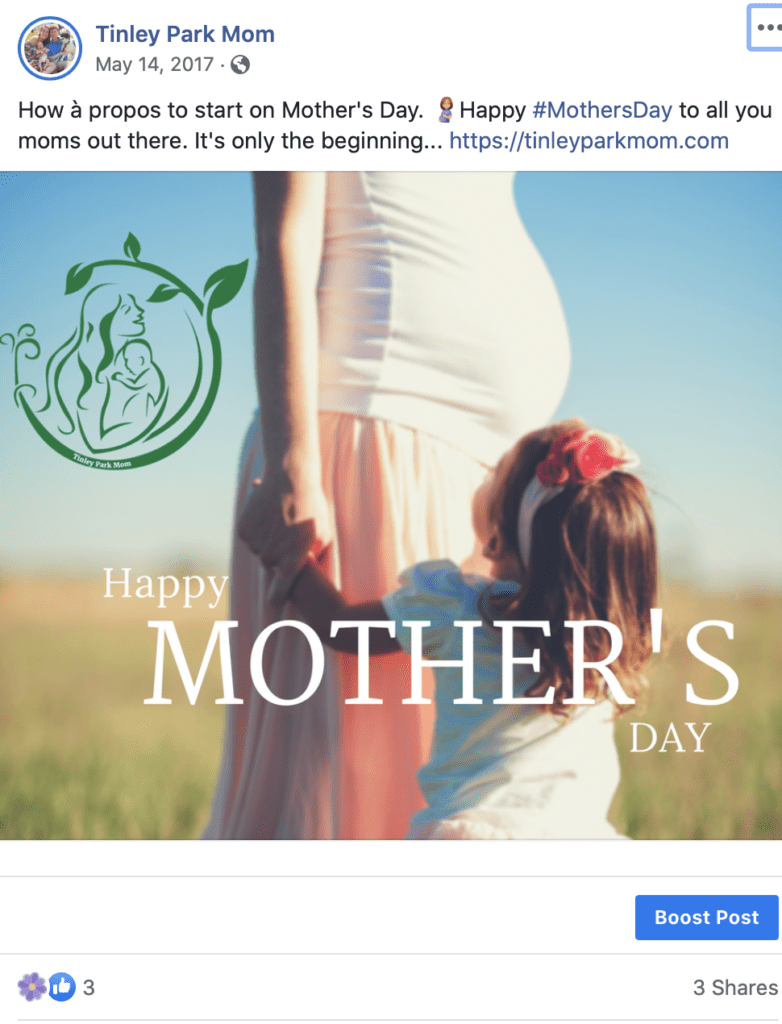 I have a little following of readers and I'm most proud of the private Facebook group I created Tinley Park Moms. I started Tinley Park Mom to help Tinley Park Moms feel more connected and informed about their village (aka the Village of Tinley Park), but above all I wanted to help them (and myself in the process) find their village of friends. On the outset I wanted to help a newbie to Tinley like I was have an easier and less lonely first 1 year, learning the lay of the land and making friends. And I think I'm doing that.
I got this really nice compliment a week ago from a mom named Beth Kostelnik and she wrote me "you do a great job promoting community events and making Tinley feel more connected, especially during this crazy time." If that's not validation I don't know what is.